Future Market Insights speaking at Vitafoods Insights webinar on Bone and joint health
Future Market Insights (FMI) valued the global bone and joint health supplements market at $30.8 billion in 2022 and predicts it will reach $64.7 billion by 2032 with a compound annual growth rate (CAGR) of 7.7% from 2022 to 2032. While joint health supplements were previously predominantly associated with older people, today the "active lifestylers" are more inclined to spend on bone and joint health in their mid-20s. The increased demand for this category of nutraceuticals is a combination of various factors: the rise of an ageing population, diversity of consumer base that also includes gen Z, increased consumer awareness of micronutrients intake and deficiency levels, technological advancements, mobility, and increased prevalence of orthopaedic disorders. In addition, according to FMI, with the clean label revolution also touching this industry, it is certainly a market to watch for innovations in ingredients.
The FMI session at Vitafoods Insights webinar on bone and joint health will explore market trends, consumer insights and ingredient innovations to create effective formulations to optimise mobility, and bone and joint health.
Speaker:
Nandini Roy Choudhury, Chief Analyst, Food & Beverages Practice at FMI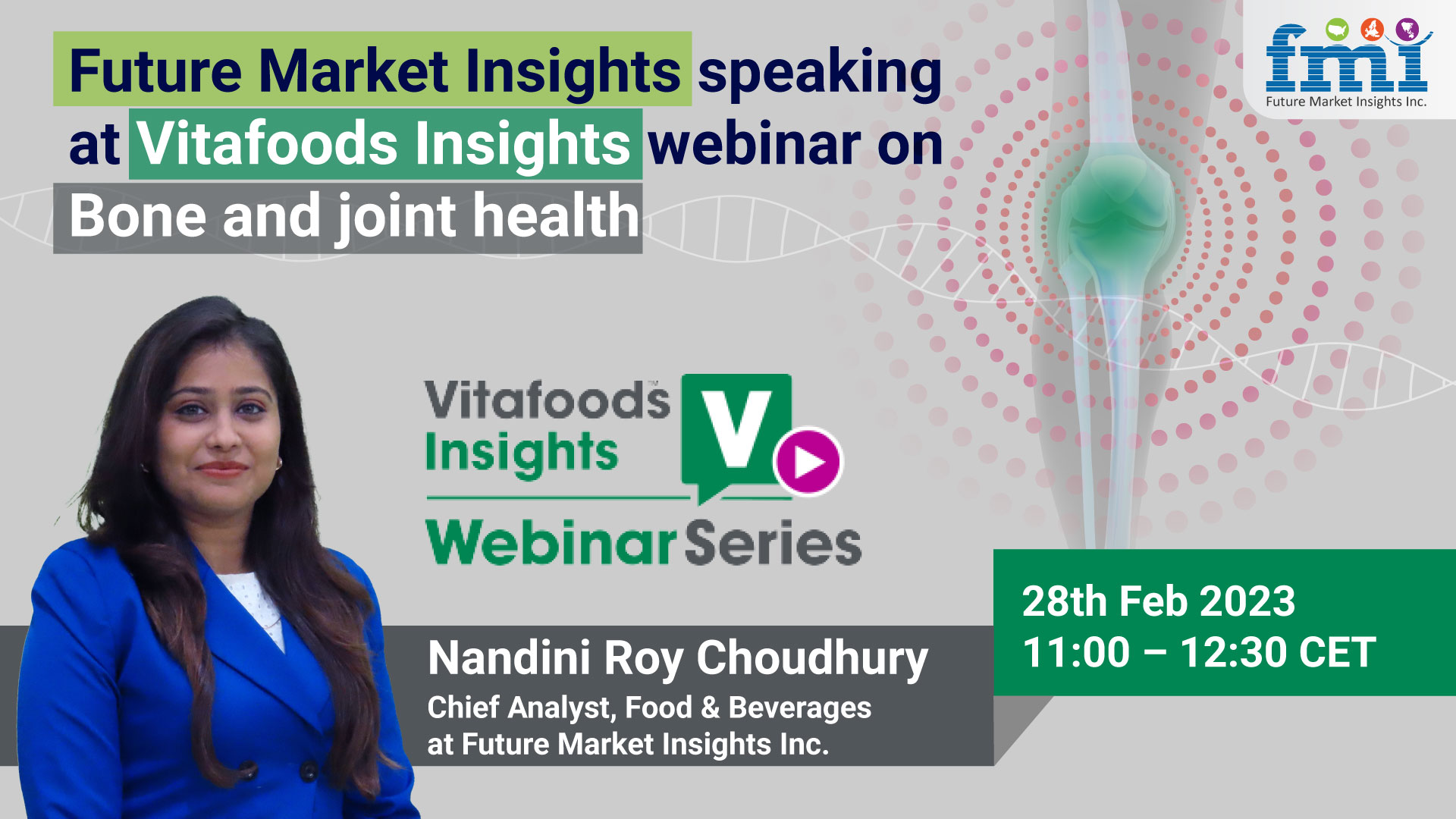 Session summary:
Sports Nutrition 3.0 for bone and joint health: Rise of the new sophisticated consumer!
The first generation of sports nutrition was more about protein supplements or products for sports recovery, this was followed by more of indulgent products driven by exotic tastes and flavours. 2023/2024 will be the age of Sports Nutrition 3.0, shaped by sophisticated health choices and claims of the self-aware consumer that can directly address ailments in bone and joint health. This session by chief analyst Nandini Roy Choudhury delves into the shaping of the new sophisticated consumer, how this is propelling the industry and therefore, the growth pockets to focus on!